Ralph Lauren Men's Shirting Cotton Stripe Designer Pillow With Down Insert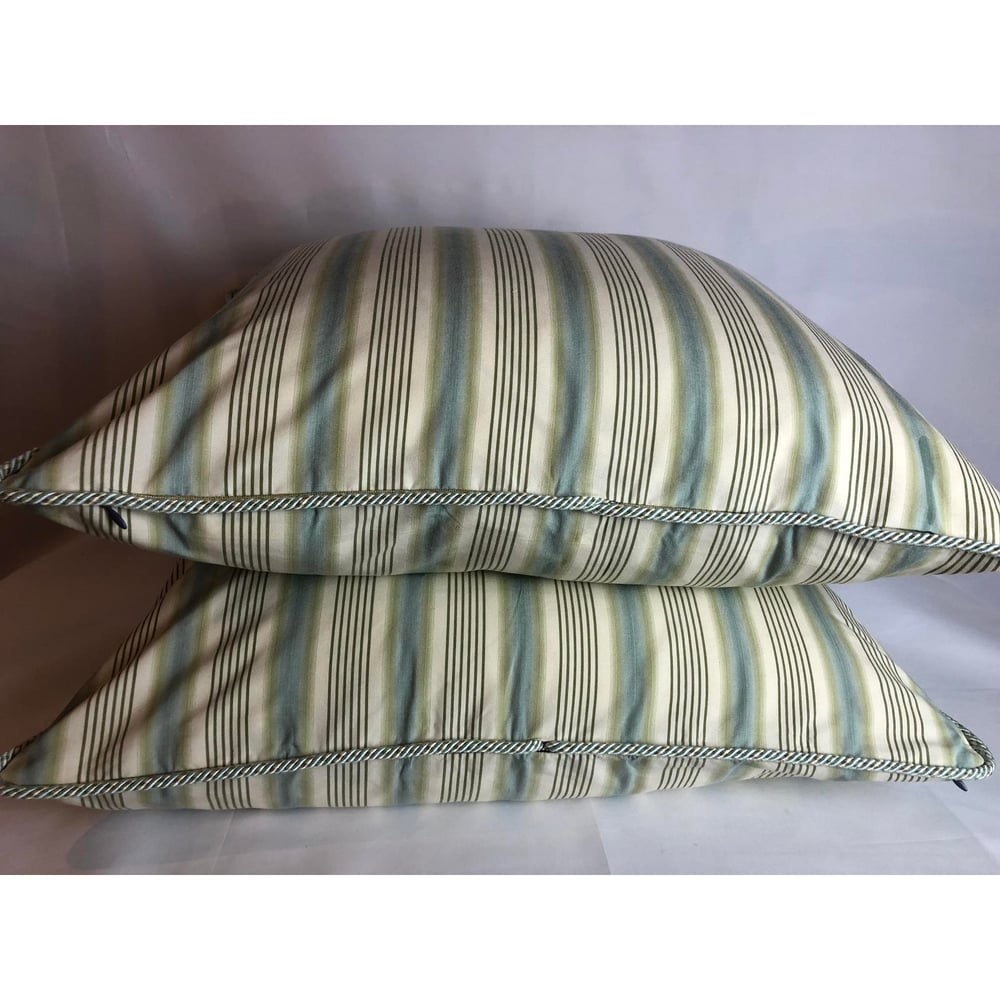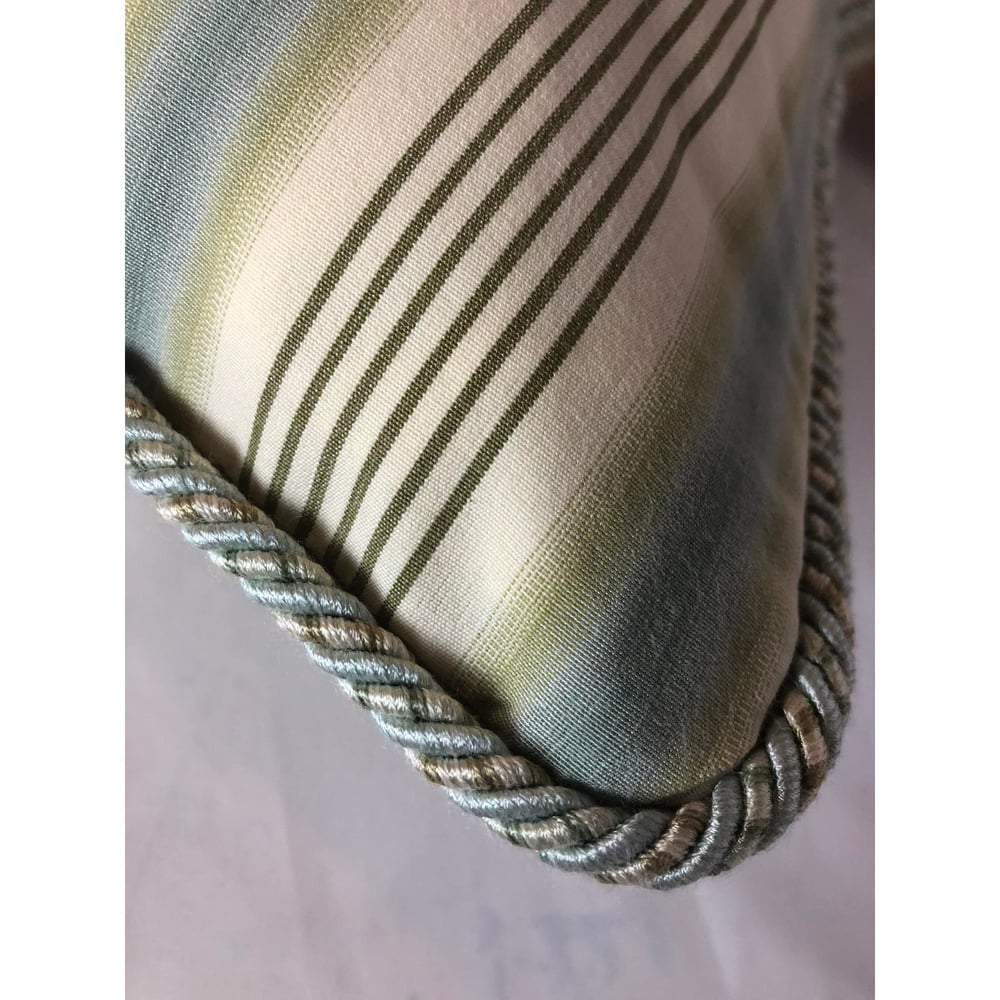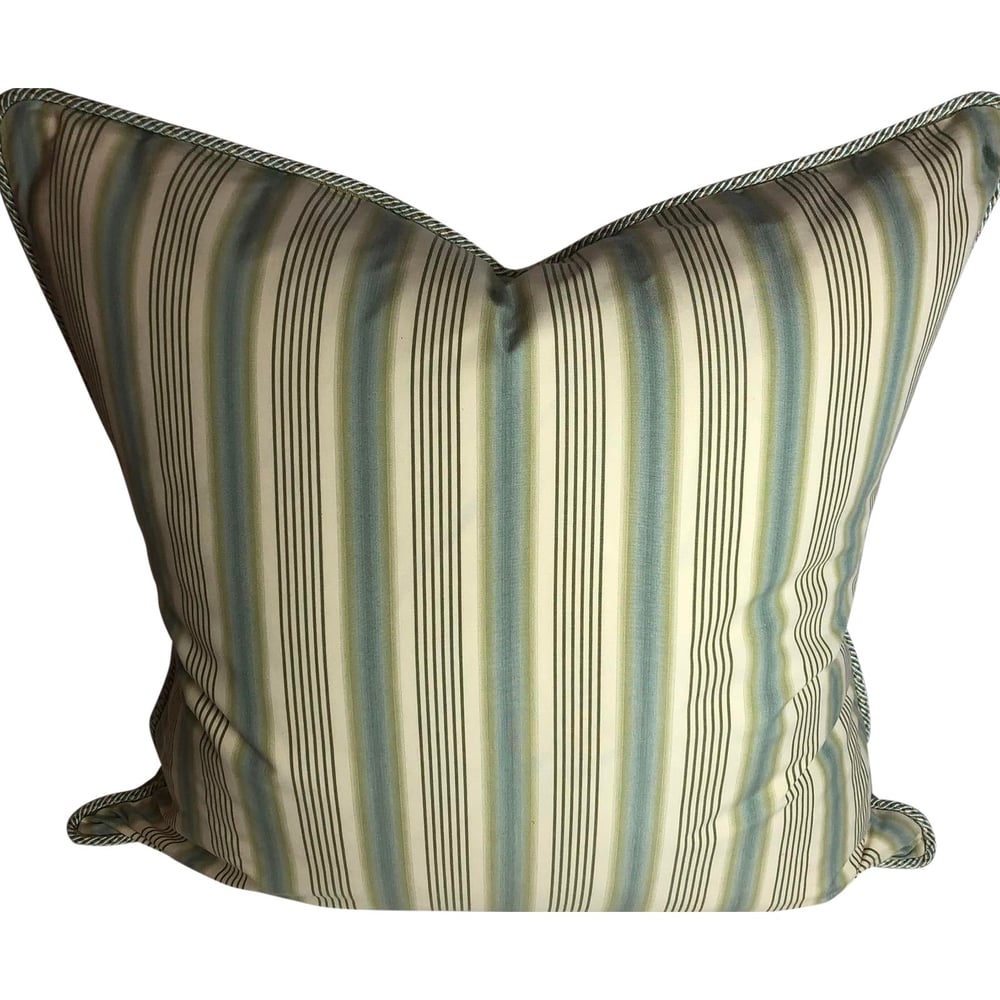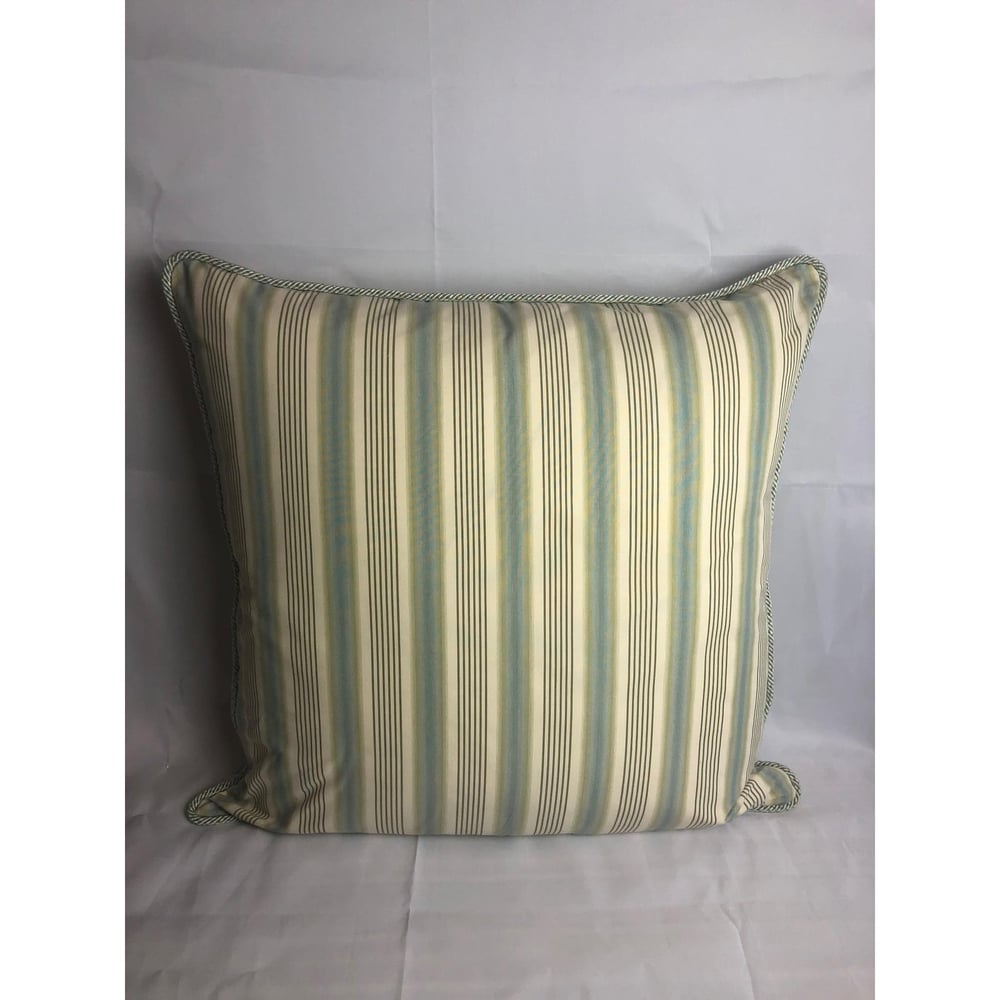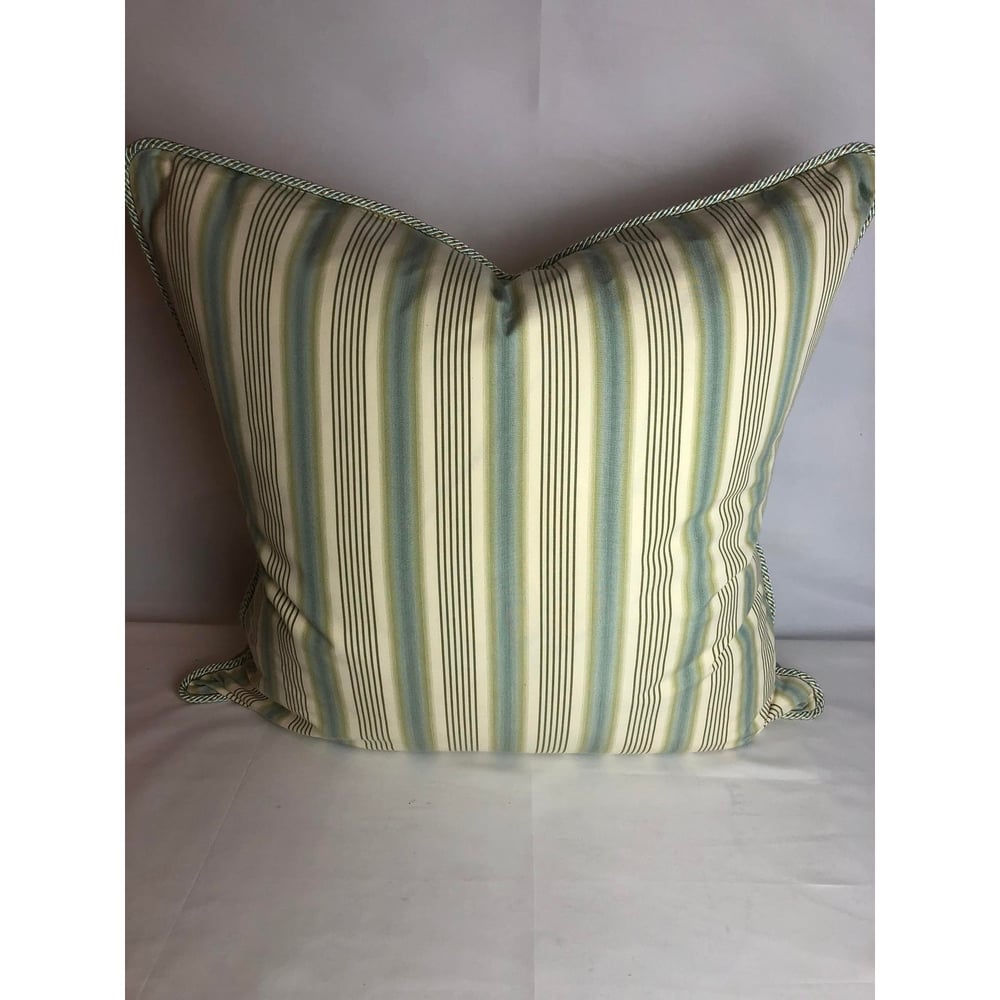 Authentic fabric from Ralph Lauren.
It is done in aqua, sage and bone. It has cording from Stout in the same colors.
On Sale for $275 for 1 pillow, or two for $499. (I have a total of 2 in inventory)
Includes 90/10 down insert.